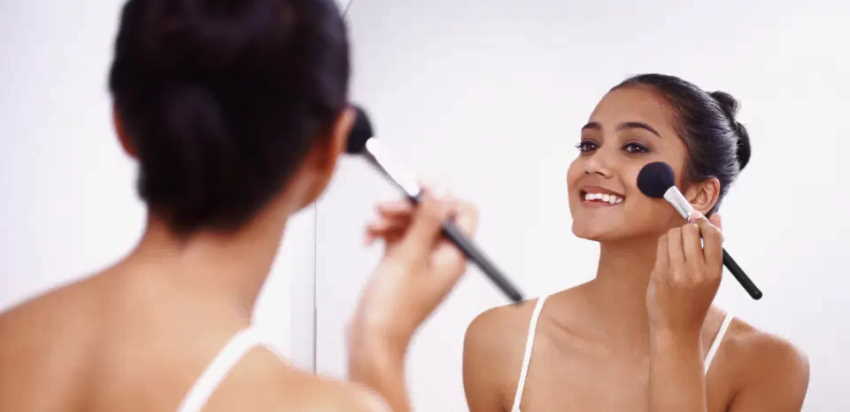 Skin Powder . Wearing Makeup
Apply blush over face powder
On 2019-05-16 by Rlana Clet
Makeup is the word that brings automatic enthusiasm in every girl's face. There are 99% of girls like to wear makeup. Normally, we go with the makeup according to the functions, but whatever the makeup would be blush is the final touch. Makeup without blush is like a body without a soul. Blush – a touch of color will make your skin alive and pretty.
Usage of blush: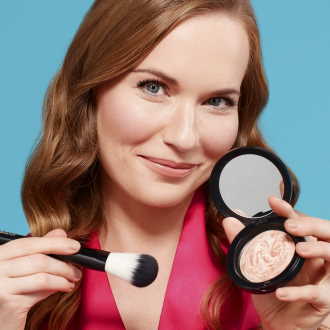 Blushes are very easy to use. Blush gives the complete structure of the makeup. Is blush important while wearing makeup? Of-course yes, if you wear makeup without blush you don't get the definite shape of our face. Apply blush to highlight your face structure. Blushes are available in the type of powder, cream, and liquid. Most of the people love to use cream and liquid. We use blush on the cheekbones to highlight the smile.
Some suggestion shades of blushes are,
Fair Skin: the classic—soft and pink blushes.
Dusky Skin: Rose shade or peachy tones.
Olive Skin: warm colours like reds, plums, purples, and reddish-browns.
Dark Skin: olives, apricots, reds, reddish-plums, reddish-browns, and purples.
Powder Blush: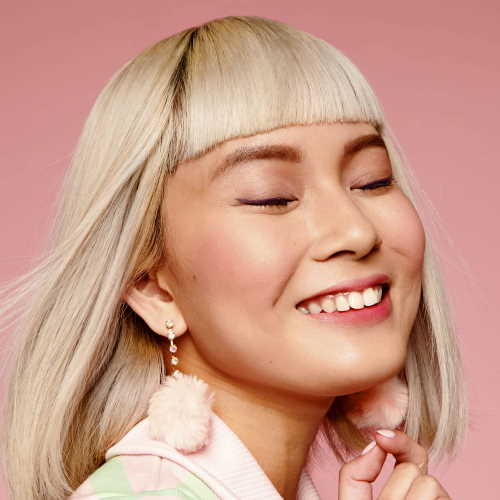 To apply powder blush we need thick powder brush. Touch the powder gently and tap the blush like a circle on the cheekbones. We can apply blush over face powder but make sure to set your makeup with setting powder before applying it. Putting a blush on the face powder highlights your smile whenever you smile.
Cream Blush:
When it comes to cream blush, there is no need for a brush. Touch the cream blush with two fingers and apply it gently on the cheekbones. Later set it with the makeup blender. If you apply cream blush with your face powder it doesn't blend with the powder well. If you want to have a natural glow of your face then don't apply cream blush with the face powder.
Calendar
December 2022
M
T
W
T
F
S
S
1
2
3
4
5
6
7
8
9
10
11
12
13
14
15
16
17
18
19
20
21
22
23
24
25
26
27
28
29
30
31